Animal Reiki
What is it?
Animal Reiki is founded on the traditional Japanese Usui Reiki and is a form of meditation with animals. It can help sensitive and/or traumatized animals to recover faster and be happy again. Can also speed up the healing process from injured animals.
Healthy and happy animals also enjoy Animal Reiki and increases the bond between the owner and the animal creating a better friendship. You and the animal will become more loyal to each other the more you do it.
Emotional issues
All animals will have emotional issues at one point in life, therefore, is good to be able to do something when this happens. Animal Reiki can help with this and will alleviate its symptoms.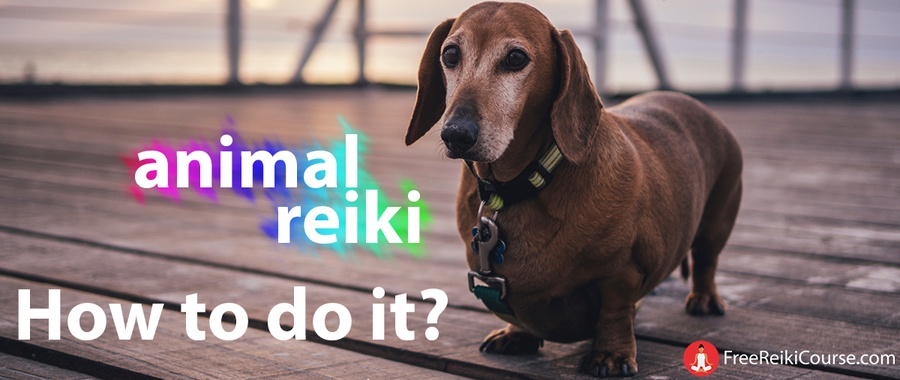 How to do Animal Reiki Level 1?
Start by going next to the animal you would like to perform Animal Reiki to. Try to avoid eye contact with the animal and try to appear smaller and not that tall compared to the animal. For example, standing will make you look taller, but if you sit down or lay on the floor, you will look smaller.
Don't make abrupt movements or noises that can disturb the animal. Be peaceful and breathe slowly.
Ask permission to the animal to perform Animal Reiki on him, you need to make sure you honor the free will of the animal. Never do Animal Reiki without consent. In your mind, you will say something similar to "I am honoring your free will and send Animal Reiki energy".
You can touch the animal very lightly if he stays near you. If he shows signs that don't like, don't insist. Wait a bit longer and try again in your next session.
Let the animal move freely wherever he wants to go (free will). If he runs don't mean he doesn't feel your energy, is just his way of receiving the power and enjoying the moment. He can't communicate with you directly what he feels, but if you pay close attention to his movements, eyes, and breathing you can notice that you are doing a good thing and he enjoys.
If you send too much energy, the animal will start to become more agitated. When you notice this, begin lowering the amount of energy you are transmitting until the animal becomes calmer. If this doesn't work then stop doing Animal Reiki and continue in the next session.
Now you learned how to do essential Animal Reiki, why don't you try it out and see how it works?
You just completed learning Animal Reiki Level 1! Congratulations!