Benefits And Uses Of Natural Clear Quartz Stone
Crystals are much more than a pretty sparkly vanity accessory; they are also not just hippie-dippy woo-woo strange stuff! However, what are they exactly, and are natural clear quartz stone benefits and uses truly possible to harness?
What Is Clear Quartz?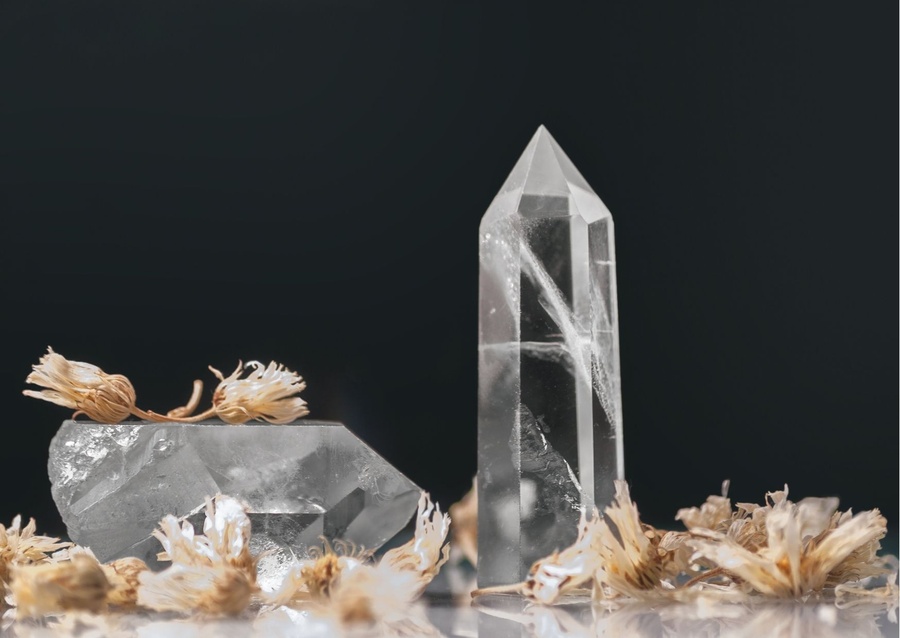 Additionally referred to as a clear quartz crystal, this mineral is composed of oxygen and silicon atoms. It is a member of the trigonal crystal system and has a vitreous luster. As the name implies, the rock is transparent.
Apart from its appearance, this stone is believed to bring clarity to those who carry it. Additionally, it is one of the stones most closely associated with inner healing and spiritual development.
What Are The Benefits And Healing Properties Of Clear Quartz?
This crystal is also referred to as the "master healer" due to its propensity for amplifying energy, thought, and the effects of crystals near it. The stone absorbs all negative energy and aids in neutralizing any ambient radiation. Electromagnetic smog and petrochemical emissions are examples of this.
It is a powerful healer in that it can revitalize your emotional, mental, physical, and spiritual planes. The stone acts as a purifier for the soul, enhancing psychic abilities, concentration, and memory. Overall, the crystal restores balance to the body by balancing the chakras and aligning the spiritual body.
How To Use Clear Quartz?
To get the most out of your quartz, keep it easily accessible at all times, as this is the most effective way to ensure it assists you in achieving your ultimate goals. Wear the stone as a necklace to keep it close to your head and heart – ideal for mental and emotional clarity. You can also carry the quartz in your pocket or purse. When you're faced with a difficult choice, this is ideal for reaching for your quartz and allowing it to enhance your mental clarity.
Another way to utilize your quartz is to incorporate it into your daily life. Regular exposure to the stone will assist you in developing a stronger connection with it and aligning your energies with it.
Quartz crystals are extremely powerful healers when used with awareness, a clear intention, and positive energy. So how can YOU harness the healing properties of quartz crystals?
Create a collection of crystals and interact with it in any way that inspires you.
Constantly appreciate the unique beauty of crystals and stones by decorating your space with them.
Accessorize with crystals.
Make meaningful and personal gifts of crystals.
Use your crystals to meditate.
Incorporate crystal-infused skincare products into your routine.
Carry a crystal in your pocket, wallet, bra, or beneath your pillow.
Position them in bright windowsills or among your plants.
Keep in mind that colored stones, such as amethyst fade in the sun.
Imprint a healing mantra on your crystal and allow the crystal's energy to amplify the message in your environment.
Mantra: I am lovely. I am abundant. I am ecstatic.
Summing Up
While Clear Quartz may appear to be pure and simple compared to the rest of its expansive family, this powerful stone is no pushover when it comes to crystal healing. While other gemstones, like rose quartz, may impart specific properties or serve as a guide, Clear Quartz possesses an innate intuition that enables it to pick up on your strengths and needs, making it an expert at delivering on those quartz healing properties.
It's a crystal that adapts to your personality and works in harmony with your body, mind, and soul (as well as the rest of the universe) to ensure you receive everything you require. In a nutshell, it is a luminous stone associated with higher guidance.