What Is Reiki?
Reiki is a very specific form of energy healing, in which hands are placed just off the body or lightly touching the body, as in "laying on of hands." Reiki can also be done "long-distance," as a form of prayer. According to many versions of its origin, Dr Mikao Usui, a Japanese seeker of spiritual truths, brought the Reiki method of healing into human awareness in 1922 after a deep spiritual experience. He is said to have begun teaching others after a serious earthquake hit Japan and he felt urged to spread his knowledge.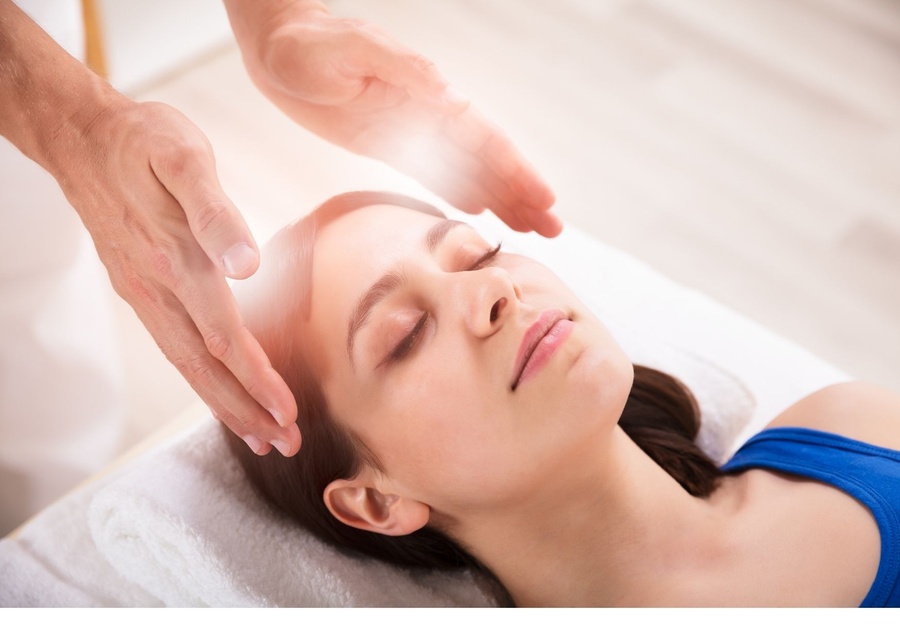 In a Reiki session, the practitioner is seeking to transmit Universal Life Energy to the client. The intention is to create deep relaxation, to help speed healing, reduce pain, and decrease other symptoms you may be experiencing.
Since there is no regulation of Reiki practitioners in most places, you may have to do some investigating to find a qualified professional. Please contact us if you are interested in learning more about our qualified Reiki practitioners or would like to make an appointment.
Because Reiki's primary concept is to channel universal energy and use it to aid in body relaxation, you may experience profound calm and relaxation following the Reiki session. Additionally, it is said to relieve the body of all accumulated stress and promote emotional healing.
It is critical to keep in mind, however, that experience is frequently subjective and can vary considerably between individuals. While some participants may experience a state of deep meditative sleep during the session, others may feel enveloped by energy waves. Additionally, the initial session may be forgettable, and it may take time to experience the calm and relaxation that this energy healing provides.
Benefits Of Reiki
One of the most frequently reported health benefits is a sense of deep relaxation and the elimination of hidden stress in the body. Numerous studies have revealed that participants frequently report feeling lighter and more at ease with themselves.
Reiki is also said to aid in the healing of emotional wounds and to increase one's capacity for unconditional love for oneself and others. Additionally, it is said to have the potential to assist the immune system in eliminating toxins from the body.
On a physical level, it has been shown to alleviate migraines and throbbing headaches. Additionally, it expedites patients' recovery from surgery or a long-term illness. Additionally, it can be used to aid in the medicinal treatment process by combating its side effects.
If you've been struggling with insomnia and nightmares, Reiki may be able to help you relax and sleep better at night.
Please Bear In Mind
It is critical to understand that while many people attest to Reiki's effectiveness, there are no conclusive scientific studies to support this. If you are considering attending a Reiki session, it is strongly recommended that you consult your physician first.
Most importantly, even if you attend energy healing sessions on a regular basis, do not stop taking your medications, as Reiki is a complementary healing modality, not a replacement for your treatment.