What Is The Role Of A Reiki Master?
By now, you've probably concluded that the function of a Reiki Master is critical. It is a sacred role that requires knowledge and expertise and wisdom, empathy, compassion, and a real interest in people—and you must set an example for your pupils by living a life that reflects these qualities. However, setting a good example does not require one to be "holier than thou" or to live an ascetic life for the sake of it.
Reiki Masters are human beings like everyone else, and as such, some smoke, some drink, and the majority are conscious that they might be taking better care of their bodies. However, whatever changes they make in that direction are often gradual and easy, and they do it voluntarily, not out of obligation.
It is more important to demonstrate an understanding of the Reiki Principles and to practice Reiki regularly, especially on yourself, than it is to force yourself to abstain from meat or caffeine-containing beverages — although this may be a path you wish to take later in your development — because you will end up feeling deprived. Demonstrating a balanced life, one in which you take care of yourself while also caring for others, is more "authentic" and "honest" than attempting to accomplish some imaginary idea of "perfection."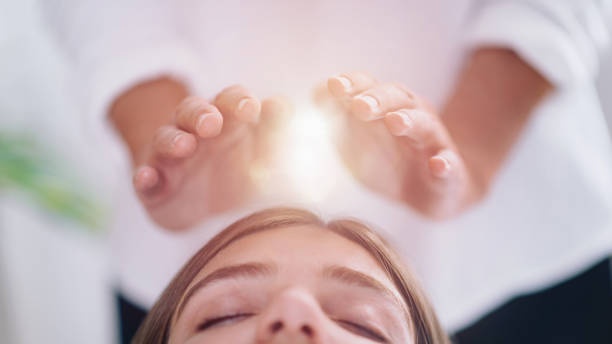 What Is The Role Of A Reiki Master?
The Reiki Master function is that of a respected instructor, someone who understands Reiki "from the inside out." That is someone who incorporates Reiki into their daily lives and possesses a wealth of knowledge and expertise in utilizing Reiki in a variety of ways. However, please keep in mind that no Reiki Master is an expert on all aspects of Reiki. Reiki is a teacher in and of itself, and the longer a Master practices and teaches it, the further along the path to mastery they progress.
This is a very personal path for each Master, as everyone starts from a unique beginning position. Each of us has a unique set of life experiences, which invariably influence how, when, and why we discovered Reiki. Reiki Masters come from many areas of life, and this diversity ensures that there is bound to be a Reiki Master somewhere who shares your perspective and is thus the ideal individual to help you down your own unique Reiki path.
Being a Master's entails more than understanding how to attune someone or conduct a Reiki class. It's also about learning how to guide others toward personal and spiritual fulfillment—without judgment or condemnation, but with love and compassion. As a Master's self-awareness, knowledge, and comprehension of Reiki increase, you become even more capable of fulfilling your duty.
When you are attuned to Reiki, you have it for life; as a Master, Reiki steadily becomes more and more vital to you until it becomes your life.