The Importance of Spiritual Development To Our Life
As we all know, the origins of Reiki as we know it today can be traced back to Japan and a Buddhist tradition. Reiki, which has its roots in the Mystery Schools of the East, is also a spiritual discipline—a tool for encouraging personal and spiritual awareness and growth and developing a more spiritual and meaningful way of life. However, unlike most other spiritual disciplines, it does not require years of study and devotion to have access to it. Anyone, regardless of age, gender, nationality, spiritual background, or beliefs, can take Reiki, at least at the First Degree level, because Reiki is not a religion and, despite its Buddhist beginnings, can fit into anyone's spiritual practices.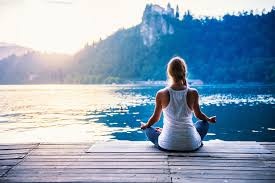 Spiritual Development With Reiki
The Reiki attunement begins a life-long process of gradually growing awareness of our life purpose, of what we are here to do, and how we might achieve it. This works on a very delicate level, and many individuals who don't practice Reiki on themselves on a daily basis are unaware of it. On the other hand, Reiki acts as a catalyst for transformation, bringing to the surface those areas of life that are impeding our spiritual development.
At times, this might appear to be a difficult process, but it is always helpful since Reiki is Divinely led and always works for our highest and greatest good. By this, I mean that Reiki facilitates the manifestation of what we require in our life, which is not always what we desire. On the other hand, Reiki preserves our right to free will, so we still have a choice.
The more you utilize Reiki and move through more training and attunements, the better Reiki is able to cleanse your energy pathways and the simpler it is for Reiki to elevate your energetic frequencies to the next suitable level. This effectively enhances your consciousness, bringing your connection with your Soul/Higher Self closer and making its counsel more available to you.
You may feel compelled to meditate more or to investigate topics of spirituality that have previously piqued your attention. You may feel compelled to release limitations in your life that are impeding your personal and spiritual progress. This might be a strong desire to change jobs, spend less time with specific people, devote more time to yourself despite family obligations, or even quit an unhappy or oppressive relationship.