Top 10 Schools For Herbal Medicine
Are you a fan of ginger shots and green juices? Do you use coconut oil for cuts and burns and peppermint oil for sore muscles?
If so, you may have a knack for traditional medicine.
Traditional medicine is the natural, non-chemical approach to healing the body. It is the science of using herbs, plants, and even animal byproducts in various forms.
This form of healthcare dates back many centuries. But, you don't have to travel back in time or to the ends of the earth to discover its secrets.
There are plenty of herbal medicine schools in the United States.
The following are some of the top ten to choose from.
The Top 10 Schools - Herbal Medicine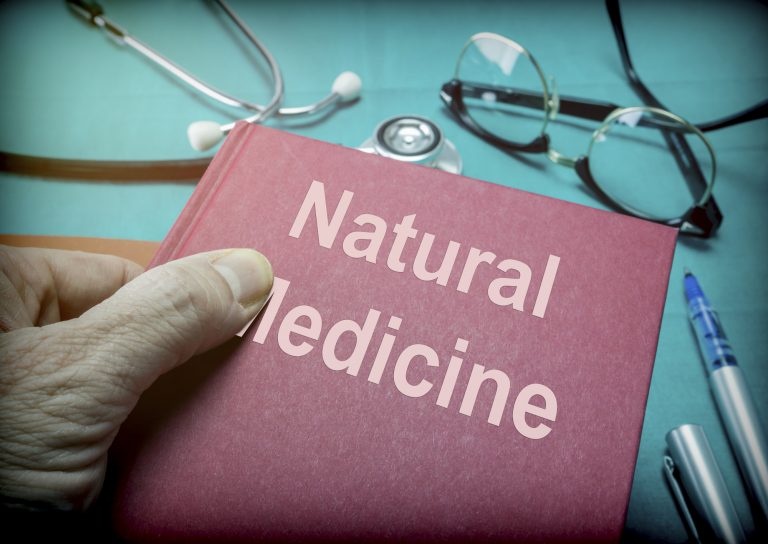 California School Of Herbal Studies
Tucked away in Sonoma County, the Emerald Valley is home to the California School of Herbal Studies. This institute has been around since the 1970s and is highly respected in the herbal community today.
Students can learn the ins and outs of herbal medicine in full-time or part-time programs. The campus is fully-equipped with a large classroom and kitchen and a garden with hundreds of thriving species to learn about and start using.
There are even weekend series and one-day workshops available to the public.
Feel free to attend one as a resource to see if herbal medicine schools are right for you in general. Or, contact the school directly and take a drive to Emerald Valley for an intimate visit to this lovely school.
Colorado School Of Clinical Herbalism
The Colorado School of Clinical Herbalism is like the Disneyland of herbal medicine schools.
This institution has everything you could imagine and more!
Train to get a basic introduction to herbal medicine or follow your passion to an advanced degree for clinical practice. Other options include workshops and seminars, which cover many topics.
Courses are offered throughout the year by resident staff and guest teachers, too.
Evergreen Herb Garden And School Of Integrative Herbology
For over 30 years, the Evergreen Herb Garden has been home for students to learn all things Western, Ayurvedic, and Chinese healing.
It is located in Northern California, but there is a correspondence course option for those who wish to learn from home.
The subjects available at the main campus include backyard landscaping and a study of various herb seeds, in addition to the best medicinal herbs. Such a range of knowledge provides students with everything they need to succeed.
National University Of Natural Medicine
The National University of National Medicine is the oldest of all herbal medicine schools. It also provides one of the most diverse courses available in one place.
Students who come here can choose to dive into any of the following disciplines:
classical Chinese medicine
integrative medicine research and mental health
global health
massage therapy
ayurvedic medicine
Many of these come with hands-on learning opportunities at the school's medical clinics. It gives students the foundation to combine textbook knowledge and principles with actual practice methods.
Such an approach to learning develops your passion for herbal medicine while building your skills.
Northwest School For Botanical Studies
The Northwest School for Botanical Studies takes you through everything you need to know to succeed in this field. You can start your journey in beginner courses or dive into intermediate or extensive certification programs.
Here, professors will show you how to identify different plant species in the wild. But, you will also be shown how to start your garden to get familiar with each plant first.
This allows you to dive into the dirty work of identifying needs and practicing your healing methods rather than worrying about choosing the right plants.
Start looking for places you can purchase natural healing resources from to support your garden. Many herbal medicine shops pop up around the United States and online, ranging from kava and kratom powders to rare seeds and roots.
American College Of Traditional Chinese Medicine
The American College of Traditional Chinese Medicine is one of four schools at the California Institute of Integral Studies. It merged in 2015 to be among the ranks of the Consciousness and Transformation, Professional Psychology and Health, and Undergraduate Studies schools.
This community allows students to explore one of the best herbal medicine schools and discover similar teachings at the same time. It sets up success to treat patients most holistically.
There is much to learn about mind, body, and spirit.
Maryland University Of Integrative Health
The Maryland University of Integrative Health is another one of the herbal medicine schools that is much more. Other fields of study include yoga therapy, health and wellness coaching, and nutrition.
Students can combine more than one discipline or focus on a single path. The choices most related to traditional, plant-based forms of healing are:
acupuncture and oriental medicine
herbal medicine
naturopathic medicine
Some choices are offered online to make access as easy as possible.
Northwestern Health Sciences University
Northwestern Health Sciences University covers traditional medicine and Western health sciences practices. The primary herbal medicine school is the Acupuncture and Chinese Medicine Degree Program.
This takes students on a journey of the human body that dates back for centuries. Acupuncture is a practice of pain management as well as emotional releasing.
Students discover its powers up-close with highly-trained professionals. There is even an option to study acupuncture in China, where this practice first began.
Southwest Institute Of Healing Arts
The Southwest Institute of Healing Arts has arguably the most options of all the schools on this list! Here, you can train in the art of herbal medicine and Reiki, aromatherapy, spa treatments, life coaching, and yoga training.
The disciplines range from certifications and specialties to diplomas and degrees.
You can dive into the world of plant healing and explore other interests, all in one place.
Bastyr University
Bastyr is another complex, diverse institution on this list.
The available courses begin at non-degree seeking students and certificate opportunities but go as high as Master and even Doctoral degrees.
There are 11 disciplines of study in total. Students can choose from acupuncture and ayurvedic studies to midwifery and birthing or public health and herbal sciences.
Life After Attending One Of The Top Herbal Medicine Schools
Many possibilities become available to you after completing herbal medicine studies.
You may end up opening your clinic or making natural remedies to sell in your local community. Maybe you join forces with a similar holistic specialist that can complement your line of work.
Or, you could end up starting your line of supplements!