The Ethics Of Distant Reiki Healing
The Second Degree procedures teach you how to transmit powerful healing to anybody, anywhere, at any time, including the past and future. Using the Distant (Connection) Symbol helps you to construct a "bridge" between you and the person (or animal) you wish to heal.
Powerful healing can be "programmed" (like a video recorder) to be delivered at a specific moment.
Before getting into the exact strategies for distance healing, a few things need to be clarified. To "send" Reiki means to send it from you to the recipient. In fact, after the initial connection, the recipient must "pull" the Reiki, but no conscious effort is required, as the recipient's Higher Self selects this. As previously stated, you cannot force healing on anyone, including those far away. The person or animal receiving Reiki must want it, at least subconsciously, or it will simply return to you.
What Is Distant Healing?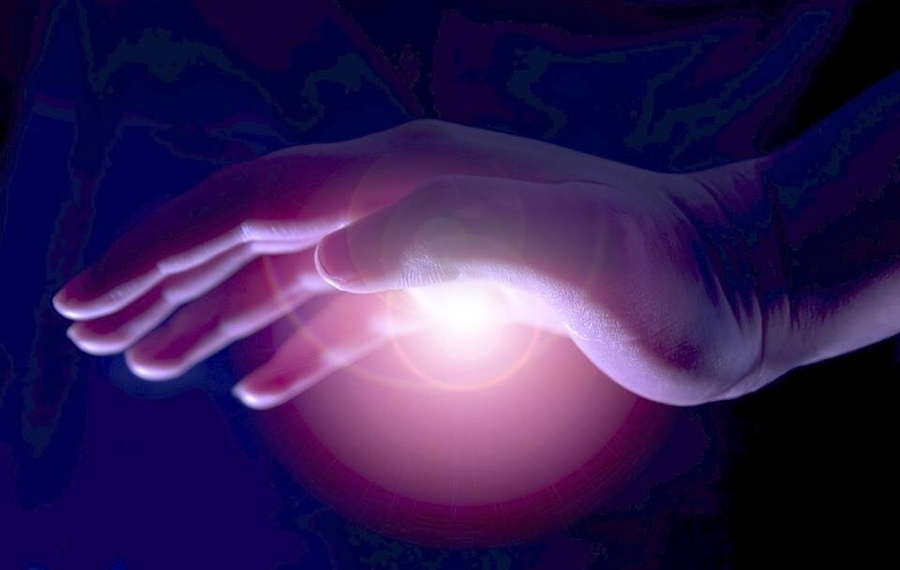 Distant healing (DH) is a term that refers to the practice of consciously attempting to improve the health or well-being of a distant individual. For thousands of years, they have been described and referred to as various names, but they are perhaps the oldest ancestral therapeutic technique known to humanity. A wide range of approaches, from traditional shamanistic practices (such as distant Reiki) to modern civilized advancements (such as laic visions and religion-rooted ceremonies), can be found in the field of spiritual healing.
The Ethics Of Distant Reiki Healing
To begin, anyone with any level of Reiki can send distant healing. One of the truly wonderful aspects of Reiki for the majority of us is that we now have something we can use to help others; naturally, we will want to "send" healing and love to those we know are ill or in distress. On the other hand, sending distant remedies is only conceivable after the Second Degree and is far more potent and effective. However, both distant healing and distant remedies have ethical considerations, as they should be sent only with the recipient's consent.
Consider the following: while our objectives and intentions are good while sending healing or cures, there is a controlling element to these impulses—we want someone to "get better" or "be happy." That may be our assessment of what is in their highest and best interests. Still, we may assume we know what is in their highest and best interests, but most of the time, we probably do not.
If someone comes to you for a full hands-on Reiki treatment or asks you to place your hands on their head to receive Reiki to alleviate a headache, for example, they are knowledgeable. By seeking Reiki, they assume some responsibility for their healing. Additionally, unless in exceptional circumstances, such as someone in a coma, the individual getting distant therapy must be aware of it. Otherwise, by sending Reiki to that individual, you are entering their personal space without their agreement. Consider what would happen if someone grabbed you by the shoulders, pulled you onto a therapy couch, and immediately began delivering Reiki to you without a by-your-leave! This would constitute an invasion of your privacy and a violation of your right to choose, likewise, for distant healing. You do not have the authority to "send" Reiki to anyone, even if your intentions are pure and you wish to help. It has to be their choice.
Occasionally, a well-intentioned relative or friend of a sick person will urge that you send a distant Reiki treatment to that person—but act with caution. Ascertain that they have obtained consent from that individual first—unless they are unconscious, too young, or too ill to make such a choice. While it is okay to attempt sending a Reiki treatment in those circumstances—and if the Reiki flows, their Higher Self has provided permission—if the Reiki returns, you will know it was not right at the moment.
When I say Reiki "returns," it may seem weird — and maybe a little unsettling. You create a connection with the individual by using the Distant Symbol. When you begin "sending" the Reiki — or intending for it to flow — it immediately reaches its intended recipient. This is because the Distant Symbol collapses all time and space into the present now, producing the illusion that you have placed your hands on the subject, and the Reiki has begun to flow into them. On the other hand, if the recipient refuses to accept the Reiki, it returns directly through the Distant Symbol's bridge and "hits" you in the heart chakra, solar plexus, or third eye.
If this occurs, disconnect from the intended recipient and divert the Reiki—you can say or believe that the Reiki can flow into the world to heal the Earth, for example, or into your own body to heal you. To break the connection, simply say the sacred mantra of the Power Symbol three times, the person's name three times, and the place once, with the intention of breaking the connection between you and the individual involved.
Alternatively, visualize the Distant Symbol as a long bridge connecting you and the person, with a Power Symbol gently flowing across it to cement the connection. Then, gently and respectfully remove the end of the bridge from the person and draw it toward you. Create a Power Symbol above the chakra where it enters you and wishes to accomplish the procedure.