Kuan Yin - The Goddess Of Mercy
Kuan Yin is an example of an enlightened being. Bodhisattva, or enlightened being, guards the earth. The Chinese deity Kuan Yin is revered as a symbol of compassion and love. Mahakaruna, or Great Compassion, is what she embodies. She's a revered Buddhist deity who responds to the prayers and attunements of those who turn to her for healing. Additionally, she devotes her time helping children, pregnant women, and the critically ill.
She is of the opinion that we are all interconnected and therefore deserving of liberty. Wisdom and unconditional love from her help us overcome all of our pain. To prepare for a Karuna Reiki treatment, we can invoke Kuan Yin.
What Does Kuan Yin Look Like?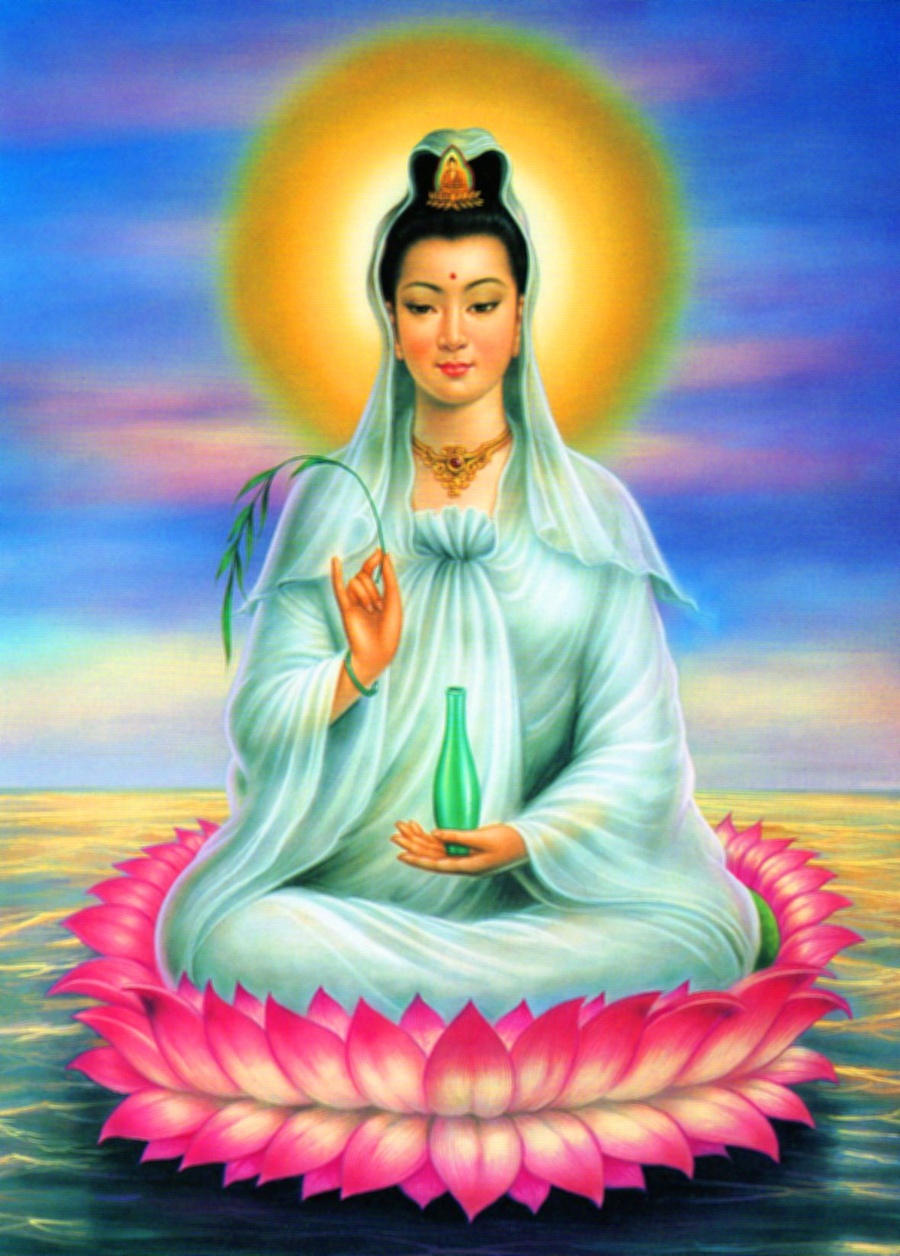 Female and male characters have been used for Kuan Yin. On top of a lotus flower, she appears to be floating in the air. Students of Karuna Reiki often report seeing Kuan Yin while receiving or giving the energy. Kuan Yin is always willing to give to anyone who asks, even if they don't deserve it.
Karuna Reiki practitioners frequently see ascendants and other enlightened beings. This shows how advanced Karuna Reiki is.
Other Spiritual Masters
With the help of Karuna Reiki, we can open ourselves up to receiving spiritual guidance from unseen teachers.
Students of Karuna Reiki have reported seeing or sensing the presence of the following ascended masters and archangels while practicing the Karuna system:
Kuan Yin's masculine form is Avelokiteshvara. This blue lotus is in his hand. As a metaphor for his ability to assist in multiple situations, he has many arms. "The sound that illuminates the world" is another meaning of his name. He is known as Kannon in Japan.
There have been Avelokiteshvara incarnations such as Chenrezi (Tibetan), who guarded the land of snow for all of humanity, the Dalai Lama, and the Karmapa (seen here wearing a black crown during a ceremony).
Mother Mary is a gentle spirit who appears with the scent of roses from time to time and offers guidance in matters of the heart and relationships.
the patron saint of those who needs help getting through tough times and those who want to sharpen their psychic abilities
Jesus: can be perceived as a pristine white silver light and stands for unwavering love and devotion.
Protects and strengthens those who are fearful or vulnerable through the intercession of Archangel Michael
Archangel Gabriel: can offer to heal a student's Karma or guide them in knowledge or action to completely heal
Keep an open heart, and the right guides and angels may be able to assist you.