Byosen Reikan-Ho—What Is It & How To Do It
This technique, related to "scanning," allows you to detect energy imbalances in other people or yourself with your hands. As a result, how you perceive these imbalances will differ from person to person depending on the severity of any underlying disease (physical or energetic). Among the many sensations that may be described as "Hibiki" in Japanese are "warmth," "coolness," "pulsating," "piercing," "stinging," "throbbing," and "rapid stabbing pain." Hands are the usual location. However, they can extend to the arms and shoulders on rare occasions.
Reiki Byosen
The name Byosen Reikan-ho means:
Byo: disease, sickness, imbalance.
Sen: before, ahead, previous, future, precedence.
Rei: energy, soul, spirit.
Kan: emotion, feeling, sensation.
Ho: treatment, method, way.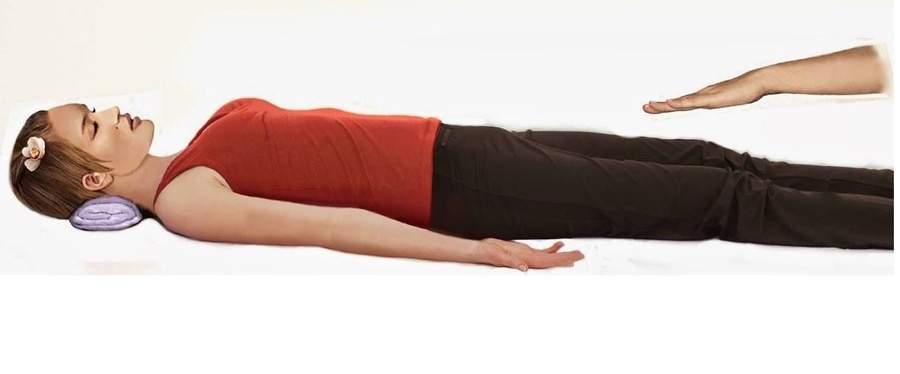 A person can imbalance their energy field, known as "Byosen," which occurs before any physical symptoms appear. As a result, any bodily symptom or disease should be cured or prevented from manifesting altogether if Reiki is used on the areas where Byosen is detected and worked on until the sensations dissipate. To be on the safe side, keep in mind that the location of the Byosen on your body may not be necessarily connected to the reason. For example, the eyes or brow chakra can be affected by liver disorders.
Take a seat or stand next to the person you're presenting to.
Focus on your hands in the Gassho posture for many minutes, allowing your mind to become peaceful. Then, silently tell yourself, "I begin Byosen Reikan-ho now."
Take a 5 to 15-inch swath starting from the head or foot and carefully slide your hands down or up the body, palms down (5 to 15 centimeters [2 to 6 inches]. To better "tune in" to the feelings of your hands, it might assist first to close your eyes. Passing your hands over the major chakras will likely cause you to experience a broad "background" sense of moderate warmth or tingling or maybe a cold wind. The Byosen regions, on the other hand, will have a distinct atmosphere. To improve your ability to detect tiny distinctions, keep practicing and paying attention to any changes in sensations such as heat or tingling or any of the other ones described above.
It's best to keep your hands on or over the spot where you feel a Hibiki (the Byosen sensation). In natural cycles, the feelings will increase and then decrease. These cycles will continue as long as your hands are on your body. Don't assume that you should move your hands as the sensation diminishes. The more energy cycles you experience, the less intense they are as you continue to hold your hands over the same spot. As long as you have time, maintain your hands in the same spot over the Hibiki for at least one cycle, and if possible, keep your hands in the same place until there is almost no apparent difference in feeling (that is, until there is more of a continuous sensation than an ebb and flow).
Move your hands softly and carefully to the next part of Byosen and repeat step 4 when you are ready.
At this point, take your hands from the receiver and place them in the Gassho posture at mid-chest height. Bow your head slightly as a sign of respect while thanking the Reiki for its healing powers.
Accomplishing this technique will help you sense the imbalances in someone's body. Practicing this technique called Byosen Reikan-Ho will lead you to become a good practitioner, which is essential to your Reiki practice.