How To Find A Reiki Master?
After deciding to take a Reiki course, you must find the right Reiki Master for you. Finding is probably the wrong word because Reiki is a Divinely guided energy that finds you when the time is right. This is because Reiki always works for your highest and greatest good. Because each Master is unique and brings something of themselves to their teaching, it is vital that you like, trust, and respect them.
How To Find A Reiki Master For You
It's not uncommon for people to find their Reiki Master through a friend's recommendation or a sign in an alternative health clinic. You won't go far wrong if you follow your gut and common sense. Preferably, make an appointment to have at least one Reiki treatment from your potential Master before making a final decision. This will also help you understand what Reiki is.
While some Masters offer an introductory evening session where they demonstrate and talk about Reiki, you are not required to join the course the next day. Then you can discuss training with them, or you can go away and think about it. Questions to ask to help you make an informed decision include how the Master structures the courses, what is included, and whether there is time for supervised practice. You might also ask how long they've been teaching if they're a practitioner to give practical advice and examples and if they hold regular Reiki sharing sessions where students can practice Reiki and give each other treatments. You may also want to know if the Master has additional Japanese training or teaches meditation or other spiritual workshops.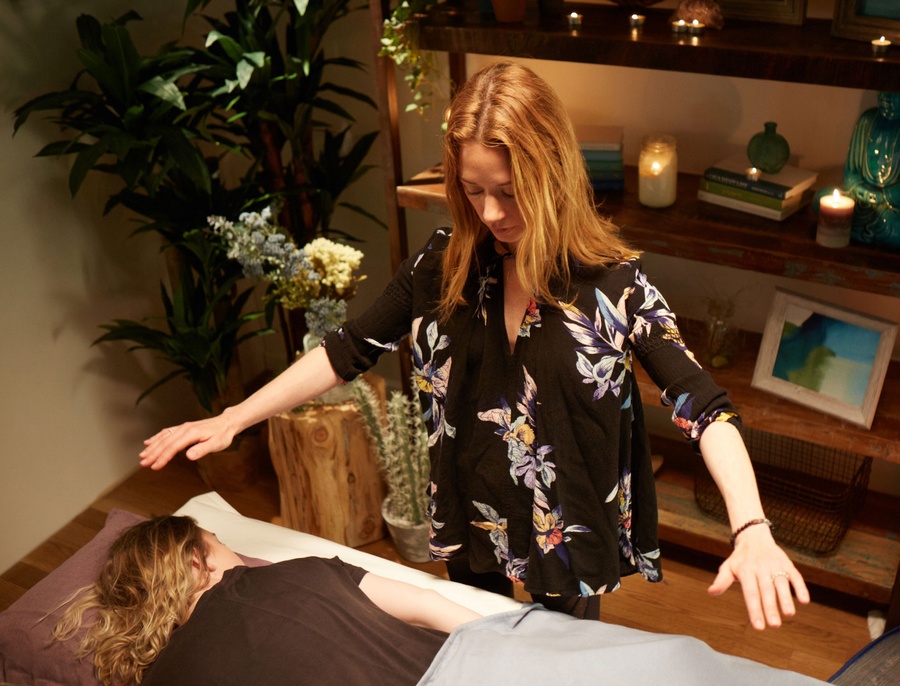 The course's location will also be a factor. Your local Master may be necessary to you, or you may be willing to travel to another area to train with a Master and follow up by phone or email.
Some Masters teach courses worldwide, while others only work locally, perhaps at a holistic center or in their own home. My courses are usually weekend residences in one or two centrally located venues, with overnight accommodation and meals included, so students can travel easily from all over the country. This allows them to take the necessary "time out" from their hectic lives, making the course even more memorable.
The initiation process at each level of Reiki creates a profound connection between the Reiki Master and the student. The attunement must be given by someone who embodies Reiki's energy.
Our culture distrusts the unexplainable, and a sacred spiritual experience that empowers you with Reiki for life would certainly fall into that category. You must feel at ease with the Reiki Master personally and energetically and inspired by their example. You need to trust that they have both the technical and spiritual knowledge and experience to perform an attunement mindfully. After all, attuning to Reiki is like opening the door to the Divine. You wouldn't invite strangers into your home, so why should you do so with your Reiki Master?
Ultimately, you will know when you have found the right Reiki Master. If you are a real go-getter who cannot stand waiting, you will find a Master who will let you quickly progress through the levels. Choose a traditional Reiki Master who teaches from a spiritual perspective if you value history and tradition. The point is that options abound nowadays.