Karuna Ki Reiki Practices - Karuna Ki Do Meditation
Never heard of Karuna Ki Reiki? Karuna Ki is a hands-on healing art based on loving compassion and a way to connect to and share this compassion with all creation. Karuna Ki has various facets, including healing, meditation (Karuna Ki Do), and chanting (or Toning). Karuna Ki healing draws upon this connection to the Way of Compassion to infuse a person with compassionate life energy to heal and balance them. We are entirely healed only in perfect love and compassion. Source's healing love is a gift that is wondrous to share.
Karuna Ki Do Meditation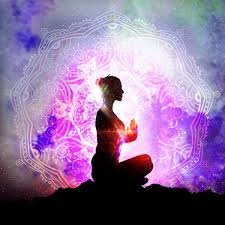 Karuna Ki Do is a manifestation of Compassionate Energy. It focuses on the connection to the source's loving, compassionate energy and sending it out everywhere, to those in need and all creation, so that all may heal.
Karuna Ki also employs the chanting or "toning" exercise. The most basic of these activities is in-toning or chanting the symbol's name during meditation or healing. It is believed that the symbol's power and energy are carried by the client's breath, amplifying the effect of the treatment. More complicated practices may include concentrating on the sign and enabling the symbol's unique personal expression to be expressed as a tone through you. (Some suggested chants include Om-Shanti-Om, Om-Shanti-Om, and Om Iava-Om.) Numerous patterns are available when the symbol's name and intent serve as a guide for what you are attempting to accomplish.)
Another aspect of the Karuna Ki experience is practicing energy use constantly in order to develop the true nature of Karuna's loving, compassionate heart. Connecting with your spiritual guides associated with Karuna Ki Do is another viable avenue to pursue. Several people had encounters with guides such as Jesus, Mother Mary, Kuan Yin (Kannon), St. Germaine, angels, and archangels, as well as spirit guide animals.
The guides we interact with will almost certainly be intimately tied to our values. Christian believers are more likely to see Jesus, Mary, or angels. Individuals who adhere to new age beliefs may encounter ascended masters or St. Germaine. You may encounter one or more of these spiritual advisors or none at all. Both options are acceptable and "suitable" for you.
Allow the Karuna Ki Do to flow into you with the intention of doing so. Bear in mind that this system is characterized by an overwhelming sense of compassion and love for all of creation. Allow your thoughts to remain focused on this sensation and feeling. Allow the Source's loving and compassionate presence to surround you as the energy flows into you. Maintain this sensation for a moment and then, when ready, begin to meditate on the symbols.