What Are The Reiki Symbols?
For example, the word "symbol" can be used to describe an idea or a trait. It is likely that we are more familiar with symbols than we realize. H2O is a chemical symbol for water, and Christianity's emblem is the well-known cross.
The Importance Of Reiki Symbols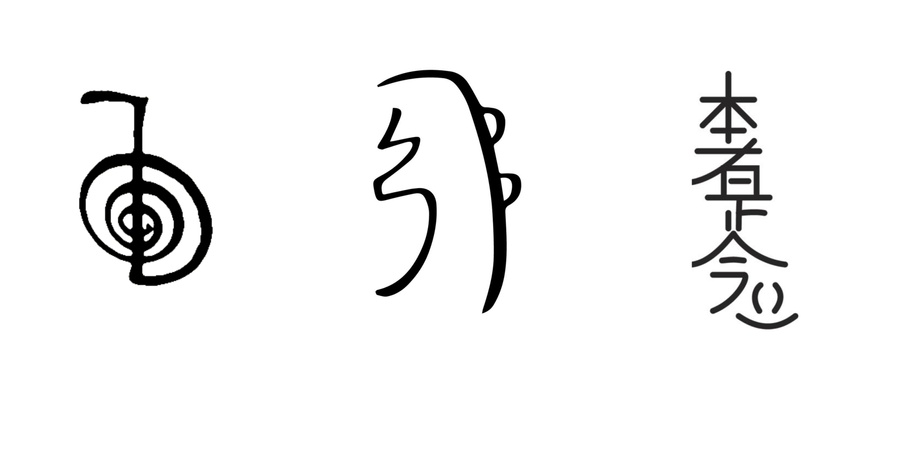 Four symbols represent magical energy in Usui Reiki. They are calligraphic symbols derived from Sanskrit, one of the world's oldest languages, or Japanese Kanji, the Japanese alphabet, respectively. Their first appearance in a Reiki 2 course may be as if drawn in ink on a piece of paper, though.
Their forms are vibratory and three-dimensional, with height, width, and depth. As a form of spiritual energy with consciousness and vibrating rapidly, they can be as small or massive as needed. A hand-drawn symbol is limited in size, of course. A person, a structure, or even the entire planet can be represented by any symbols, which can also be represented by a single cell.
A Higher Consciousness is readily accessible through Reiki symbols. When a Second Degree attuned person uses a Reiki sign, it modifies the Reiki energy. It's still Reiki, but the symbols (or combinations of symbols) energize the energy in different ways. Despite their spiritual character, you don't need to be in a trance or intense meditation to employ them.
Like keys or buttons, the Reiki symbols have specific actions associated with them when "pushed." The symbols are not Reiki's power, but they add to it, and they are a stunning method to connect to this greater force. Regrettably, some people who have read about Reiki and perhaps seen the symbols feel they can apply it. The spiritual empowerment of the attunement process awakens the symbols to do their job. The symbols do not activate Reiki without attunement.
This means that every time a learner employs a symbol, the same energies connected to during the attunement are triggered and start flowing again. In other words, having the symbols "out there" where individuals who cannot understand or utilize them can see them is useless. Doctor Usui discovered the symbols in sacred manuscripts, but he couldn't activate their power until his spiritual empowerment on Mount Kurama.
The eyes (either in a trance or moving them to follow the symbol's shape) or the tongue (a bit more difficult) are other ways to draw them. The Reiki world has debated the importance of accurately drawing the symbols to activate them. This does not mean there is only one correct method to draw them. Our first conference of Western Reiki Masters in 1982 revealed that Mrs. Takata didn't design the symbols consistently.
And the original 22 Masters' insignia differed from teacher to teacher. Not allowing students to take notes during her lectures forced the Masters she taught to rely on memory for their students. Students should draw symbols as taught by their Reiki Master. Initiation is the process of connecting with the energies represented by the symbols.
While each student's symbol is unique, the symbol's core remains the same. They are activated and charged by the intention to utilize them. There is no need to "correct" your Reiki symbols if you see them in a book or online. So long as you follow your Reiki Master's instructions, you are safe. Symbols have become a Western obsession. According to contemporary Japanese sources, the symbols were used by Dr. Usui to help his students sense and recognize different levels of energy, particularly in the human energy field.
To perceive subtle energies that suggest physical, mental, emotional, or spiritual issues or imbalances. A student's heightened awareness enabled them to activate the symbols' energies simply by utilizing them, making them temporary instruments. In another way, the pupil would "embody" the symbol's spirit.
A few Reiki Masters began using other symbols in their Reiki practice and teaching around 1990. Others were channeled (introduced into someone's consciousness by spirit guides) for specific purposes. It is important to note that while many of these symbols have tremendous healing properties and are used in other healing systems (such as Karuna Reiki and Tera Mai Seichem Reiki), they are not part of the original Dr. Usui-developed healing system. This style of Usui Reiki uses only four symbols, passed down from Usui, Hayashi, and Takata, and the Usui Reiki Ryoho Gakkai, which is a Japanese lineage.